Monetizing Your Brand Using an Amazon Storefront
"Amazon Stores" or "storefronts" have already been proving results for brands. It is actually worth both the time and effort.
---
Selling on Amazon isn't easy. It takes effort and, frankly, a lot of time. Moreover, it requires that visitors to your product pages actually become paying customers. That means you must differentiate yourself from all the other brands out there.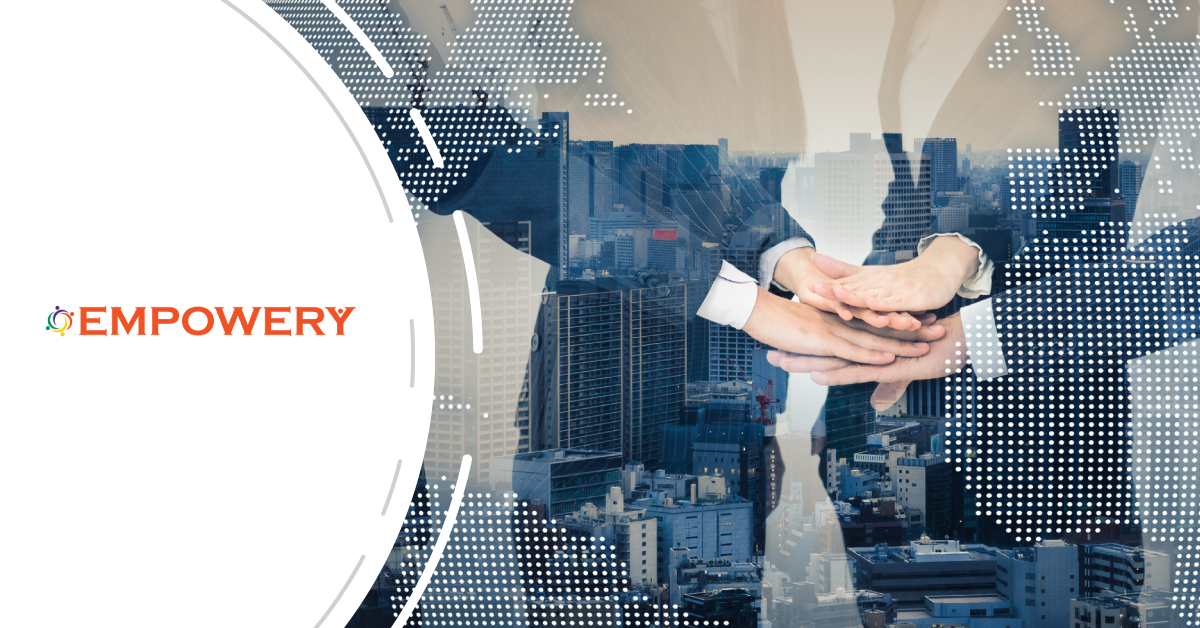 That's how you make more money, and that's where having an Amazon Store can be extremely helpful.
Empowery
assists our internet seller members with major infrastructure in getting the most bang-for-the-buck out of professionally designed Amazon Storefronts.
In the past, Amazon has offered various iterations of this concept. "Brand Pages" is the one most internet sellers have likely heard of, and it does just what the name implies: it allowed you to create a page about your brand. It was eliminated as of October 31st, 2017.
Now, and in contrast, "Amazon Stores" or "storefronts" have already been proving results for brands. It is actually worth both the time and effort.
With Amazon Stores, the company has taken the leap to allow uniquely customizable pages. The fact that Amazon has finally decided to allow brands this freedom suggests that they've settled on this offering and will be sticking with it for a while.
Since both internet sellers using Seller Central and vendors using Amazon Marketing Services (AMS) can implement an Amazon Store, there's no time like the present for starting to learn how they work, successfully.
4 Reasons Why You Should Prioritize Creating an Amazon Store
1) Harness increased traffic over holiday periods.
Amazon Storefronts can be particularly effective during the holiday boom. Shoppers are looking at dozens of brands, scanning possibly hundreds of product pages, before deciding which are most impressive and which offer the best options for the gifts they'd like to purchase.
With your Stores page, there's room to showcase more of your brand's unique attributes and product assortment. Storefronts can include multiple pages, which you can use to segment your product assortment by category or by other qualities like buyer interest as established by Amazon price, or gifting options.
2) You can link your Storefront to Headline Search Ads.
With Amazon Stores, you can start treating your Storefront as the customer's gateway to your brand. Just like with a landing page, you can send paid search traffic to your Storefront and then on to category or interest-specific sub-pages.
Headline Search advertising campaigns are great at building brand awareness at the top of the purchase funnel. Building Headline Search Ads that direct paid traffic to Storefronts has already become a central strategy for many
Empowery
members, and our members have been very pleased with the low Advertising Cost of Sales (ACoS) that these campaigns are producing.
3) You can add videos and other creative elements to Stores pages.
Including videos on landing pages can help conversion rates to shoot up quite dramatically, so this strategy is worth thinking about for your brand. In the past, Amazon hasn't made it particularly easy to add videos to product pages.
Therefore, this update is a big win for brands who have products that benefit from a demonstration, multi-angle views, and the explanation of other features and benefits that videos can provide. Videos are a great way for your brand to distinguish itself amid the bustle of the Amazon marketplace, especially going into a holiday season.
4) Access more Analytics.
Amazon Stores pages also provide access to Amazon Analytics, a suite of metrics designed to inform merchants about traffic to their Storefront pages. With Analytics you can view traffic and other data from third-party sources like Facebook advertisements, something not commonly available within Amazon.
When deciding whether to make your Stores page a priority, just remember that distinguishing yourself from the competition is one of the keys to success on Amazon.
Believe it or not, there are 52 new sellers appearing on Amazon.com every hour! It's awfully hard to stand out with generic templates or one-story-fits-all product marketing in this kind of crowded environment. Differentiation is the answer and
Empowery
can help internet sellers and members with this also.
How to Make Your Store Unique?
In the past, Amazon has typically required brands to stay true to the look and navigation of its marketplace with single product display pages that are all searchable. However, Storefronts now allows you to really distinguish yourself and build a unique branded presence on Amazon.
You'll be able to offer much more customized content to visitors by stylizing the aesthetics of your page, adding social media buttons linking to whatever social platforms you actively use, and, perhaps most distinctively, posting videos.
The key to your efforts here is to have the best creative assets possible because there must be something to catch the customer's eye. The hero image (a large banner image at the top of the page which provides context for the brand's store page), product photos, written text, videos, and other elements must be in tune with each other. You should make your Amazon Stores page resemble your own website as much as you can.
Analyzing the harmony of all your design elements will enable you to aim all of your marketing firepower including social media, newsletters, company blogs, and any other tool at your disposal. In turn, you are converting your target market on Amazon.
As a bonus for our members,
Empowery
works with expert digital design teams.
What Mistakes does Empowery Recommend to Avoid?
Here's where working with Empowery for internet sellers on Amazon makes all the difference in the world. We have already discovered a number of mistakes happening now that will only become more common as more internet sellers start using Amazon Stores pages. Some of these mistakes may even cause Amazon to reject your Storefront.
Here are a few problems we've seen that are easily fixed:
Image & design issues:
Your hero image (at the top) is not of high quality.

The image file of your logo is not in a 1:1 ratio.

The logo covers an important part of the hero image (either on desktop or mobile).
Prohibited information needs to be removed:
Phone numbers or websites.

Personal information.

Guarantees such as "Buy now and get a five-year warranty."

Links that lead outside of Amazon.
Other issues:
We've found that writing any words in all capital letters can cause Storefronts to be rejected by Amazon.

Your brand must be enrolled in the Brand Registry.
Summary about Amazon Storefronts
Setting up an Amazon Stores page for your brand is no longer an item you can keep pushing to the bottom of your to-do list. It's also no longer a question of making nice-to-have stylistic choices someday when you're less busy or there's more money in the bank.
Instead, internet sellers should see it as a business necessity for any consumer product brand wishing to sell goods on Amazon.
Standing out in a crowded marketplace is how you make more money and keep your brand competitive, so establishing a Stores page should be next on your brand's agenda.
As digital retail becomes the default for more and more consumer purchases and as Amazon itself becomes a major means of selling your products, having an Amazon Stores page that truly represents your brand is vital.
You want to give customers a meaningful brand experience that clearly shares the value you offer and makes a very compelling case for why they should buy from you.
---